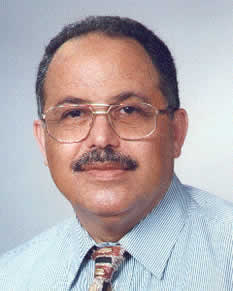 Mr. Abdel Malek Ismail, Fairtrans founder, had an outstanding history with the shipping industry. He was one of the legends in this field in Egypt. Also had participated in many events to change the view of the shipping industry in Egypt.
- Mr. Malek was born in Port Said on 10/07/1934.
- After receiving his primary and secondary studies at the Lycée Français schools, he moved to Cairo to Study at the Faculty of Commerce, Ain Shams University.
- During his studies at the university he worked at one of the famous banks in Cairo
- In early fifties he started to be involved in the shipping field as a shipping clerk in Worms Shipping Agency.
- Later on, after the revolution in 1952 and government acquisition of the shipping industry Including Shipping Agencies, He worked with Assiut Shipping Agency until 1970.
- Mr. Malek obtained Master Since degree in Commercial Science from Ain Shams University.
- In 1970 Mr. Malek moved to Libya and worked as General Financial Manager at LIBTRA Agency until 1978.
- Mr. Malek and some other colleagues established a company called Copromar based in Piraeus with branches in Alexandria and Port Said.
- But sooner in 1979 Mr. Malek discovered that its better to established his own company FAIRTRANS with the aim to provide Suez Canal transit and Port Said port operation attendance.
- In 1983 he had the honor to agree with Contship Containerlines to act as their representative in Port Said.
- In 1990 he had drawn Contship attraction to Port Said location as a Hub Port in East Mediterranean, as he believed that Port Said location is unique in comparison with the other hub ports in the Mediterranean.
- Since that time Mr. Malek had participated so many times with the Chambers of Shipping to improve the shipping industry in Egypt.
- In 1998 Mr. Malek dreams has come true as the Egyptian Government allowed Private sector to act as full agents after the monopoly of the public sector in the shipping field. FAIRTRANS was one of the pioneer to get the Shipping Agency License from the Ministry of Transport.
- On 1/10/1998 FAIRTRANS achieved one of its biggest moves, by moving to a new bigger office 450m2 and starting officially acting as full agent.
- During all that time Mr. Malek has opened branches for the company in Suez, Cairo, 10th of Ramadan, Damietta and Alexandria with total Management and staff of over 90 employees.
- But not for a long time for Mr. Malek, as he passed away on Thursday 18th of May 2000 at 1300HRS.